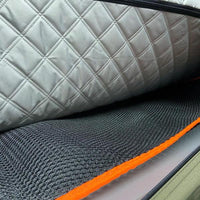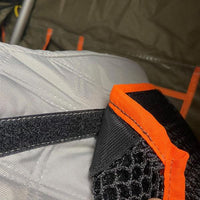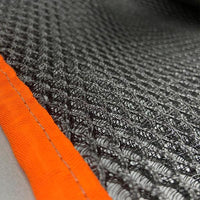 Tuff Stuff - Overland RTT Anti-Condensation Mat for Alpha (I & II) or Stealth
Description

Specifications

Instructions

FAQs
Tuff Stuff Overland, Anti-Condensation Mat for Alpha's & Stealth roof top tents minimize moisture build-up inside of your tent and eliminates moisture from wicking into the tent's mattress cover.
If you are looking into purchasing a roof top tent or already have purchased one, don't hesitate to add this to your cart now. This small addition will protect your investment and eliminate that mildew smell common among camping equipment. Anti-condensation mats are one of those things you don't know that you need until you need it. Right around 4:00 AM after the first night at camp.
This new mesh fiber mat is lighter weight than our previous model mat and allows plenty of air to circulate under the mattress, eliminating moisture from collecting on the floor of your tent
We have two different sizes... one for the Alpha or Stealth RTT (3+ person) and one for the Alpha II (2 person)

**Will not fit Ranger, Delta, Trailhead, or Elite Rooftop Tents
Alpha II Anti-Condensation 2 piece Mat L/W/H: 48 x 56 x 1/4 inches
Alpha & Stealth Anti-Condensation 2 piece Mat L/W/H: 48 x 76 x 1/4 inches
Remove the mattress from the tent.
Lay the 2 mats on both surfaces of the tent floor so there is no overlapping

Add the Velcro to each corner of the mats, then adhere to the RTT floor
Reinstall the mattress inside of the tent and the mattress will line up with Velcro strips on the top of the mat

This is done so the mat does not slide out while opening the tent.
Why use an anti-condensation mat?
The answer is simple; to reduce the condensation inside of your tent that can occur underneath the mattress. Don't learn the hard way like us when it comes time to go home and you notice moisture dripping down the floor of your tent... Add an anti-condensation mat and make your rooftop tent last for years!
Why would there be moisture in the tent?
Because the tent holds its temperature inside so well and the floors are made of aluminum, body heat transfers through the floor causing varying temperatures between the outside and inside surfaces (temperature gradient). When this temperature change occurs, moisture can also occur under the mattress on the warmest part of the floor. To eliminate this, add our 1/4 inch anti-condensation mat which provides a layer between your body and the aluminum floor to reduce the temperature change which leads to moisture. Think of drinking ice water from an aluminum cup. This is why an anti-condensation mat is so important.