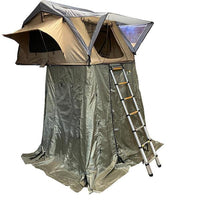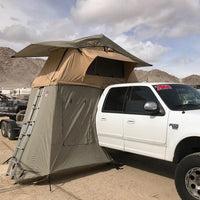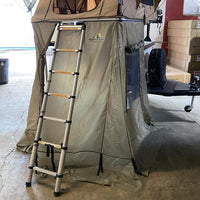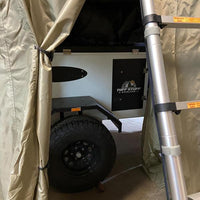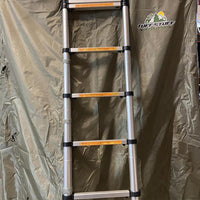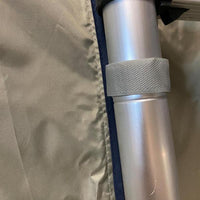 Tuff Stuff - Overland Roof Top Tent Annex Room, no Floor (Delta or TRAILHEAD RTT)
Need more room in your Tuff Stuff Delta or Trailhead rooftop tent? The Tuff Stuff Annex Room is a perfect solution.

We tested the Delta annex room and it will work w/ the TRAILHEAD™.

Just keep in mind... this annex room does not have a floor or rear wall built into it.

If you want an annex room that includes the floor & has 4 walls, we've got you covered.
Works with either your Delta or TRAILHEAD™ tent!  Great for storage, kids, dogs, etc.  Also great as a changing room! 
Start by zipping the PVC floor to the annex room walls. The use of wax, chapstick or similar products will help to lubricate the zipper.
Next, to properly install your annex room, you will have to remove the 2 ladder bolts and slide the annex rooms' top seam into the base of your rooftop tents' channel and slide around the front 3 sides to seal at the top.
Reinstall the ladder and prop the corners of the room out so the floor is tight (as possible) and set the stakes.
The optimal height is approx 76-78" from the ground for the annex room to lay properly.