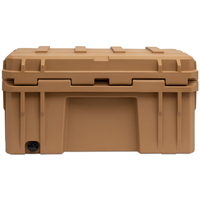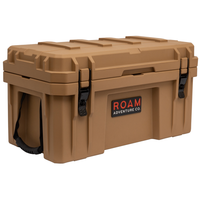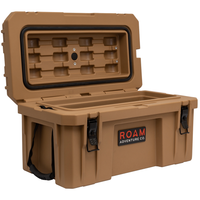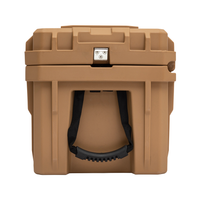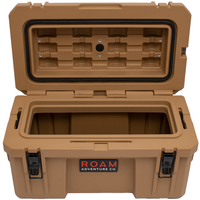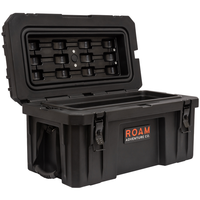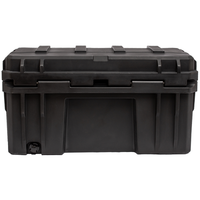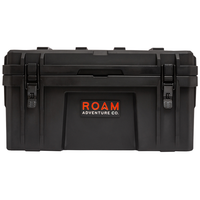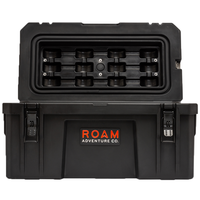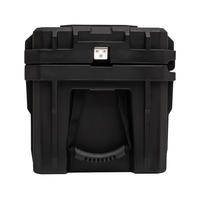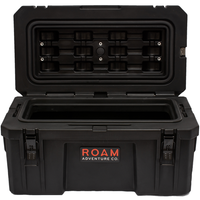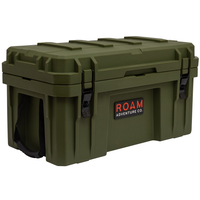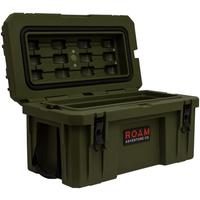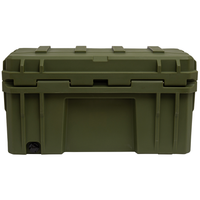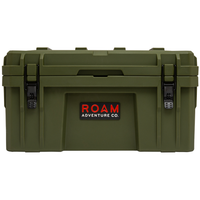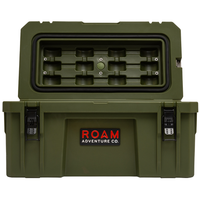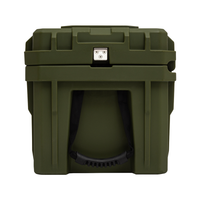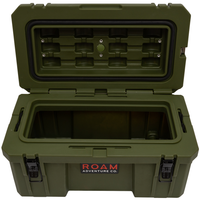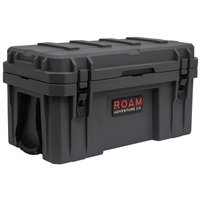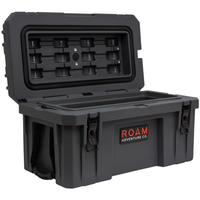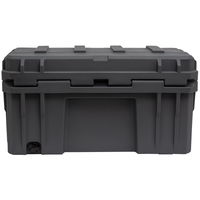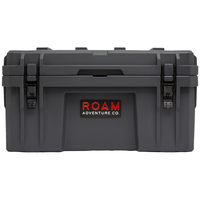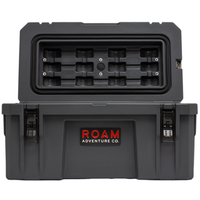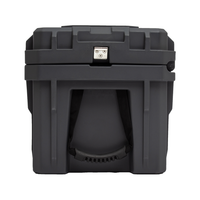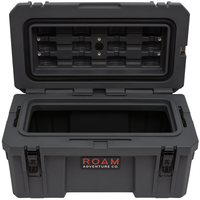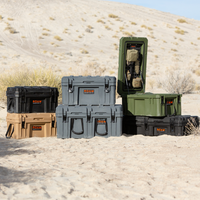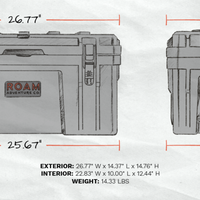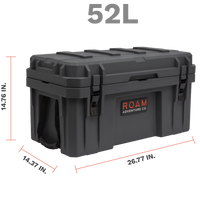 Roam Adventure Co - 52L Rugged Case
Description

Specifications

Instructions
The ROAM 52L Rugged Case is a heavy-duty storage case that comes in 4 color options and is ideal for storing your tools and dry goods that need to be packed in tight spaces. Perfect for the back seat of your car or bed of your truck. This premium case features a durable LLDPE shell, Nylon rope handles, steel lockable latches, and a dust/waterproof gasket seal that makes sure your gear always stays protected no matter the terrain. Having an interlocking design makes stacking and pairing simple no matter the amount of gear you carry.
Features:
Military Grade Seal
Lockable Latches
Tie Down Channels
Interlocking Spines
Grip Grab Handles
Adjustable Pull Handles
Drain Plug
Bottle Opener
Capacity - 52 L
Material - LDPE
Hardware - Rope handles, steel hinges and lockable latches
Exterior Dimensions - 26.77" W x 14.37" L x 14.76" H
Interior Dimensions - 22.83" W x 10.00" L x 12.44" H
Weight - 14.33 lbs
Features - Dust/waterproof and integrated stainless steel bottle opener
Warranty - Limited Lifetime manufacturers/craftsmanship warranty
ROAM is an outfitter of adventure equipment that strives to foster the curiosity and community that come from exploring the outdoors. Their goal is to offer high quality products at great prices and never cut corners. They vow to maintain the highest standard of customer service, going above and beyond to ensure every customer is proud to be a part of the ROAM family.