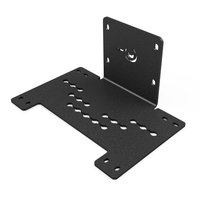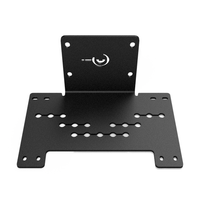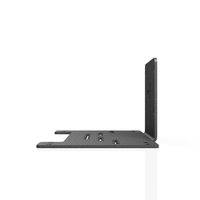 Prinsu/CBI accessories ship FREE!
Designed specifically for Prinsu roof racks

Fits all Prinsu roof racks

Made for WaterPort DayTank

Mounts directly to crossbars using drop points

Bolts Directly to WaterPort DayTank

Easy installation

Take Tank easily on and off with just an allen wrench

Strong and Light (6lbs)

3/16" Steel

Powder coated black
The strongest and most simple way to mount your WaterPort DayTank!
Below are the current estimated lead times CBI & Prinsu products. Please contact us if you have any questions. 🤙
Prinsu Roof Racks -

1 Week
Accessories (brackets, mounts, etc.) -

1-2 Weeks
Skid Plates -

4-6 Weeks
Bed Racks -

4-6 Weeks
Bed Bars -

1-2 Weeks
DOM Rock Sliders -

6+ Weeks
Rock Sliders -

6+ Weeks
Steel Front Bumpers -

8-10 Weeks
Aluminum Front Bumpers -

4-6 Weeks
Rear Bumpers -

10-12 Weeks
Covert Bumpers -

5+ Weeks
We do our very best to get the product out in a timely manner. The estimated date provided on your order is just that, an estimate. It is not a guarantee that the product will be shipped on that date. The estimated date is given to provide some sense of how long the build process will take.
In the best cases, the lead time can be shorter however, in other cases lead times can be longer depending on the product and the number of products we build per run. Feel free to check on your order at any time.
Prinsu Design Studio manufacturers top quality roof racks for your adventure rig. Products include roof racks, bed rack, top racks, and bed bars. All their products carry a Limited Lifetime Warranty and are American made.