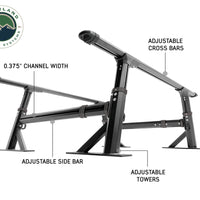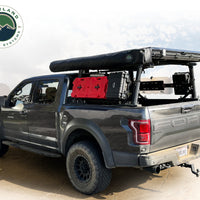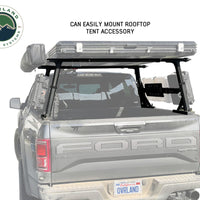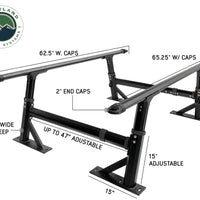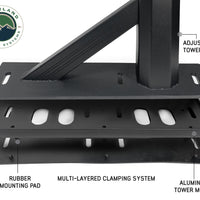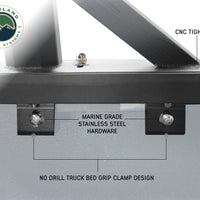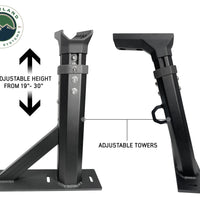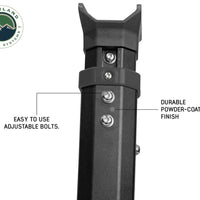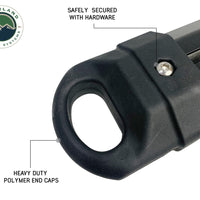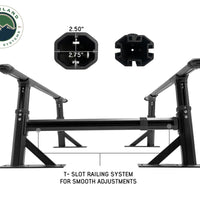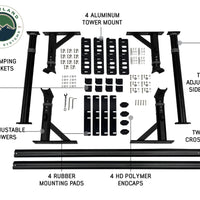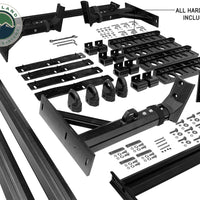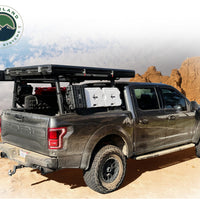 Overland Vehicle Systems - Freedom Rack With Cross Bars and Side Supports
Description

Specifications
For adventures and hardworking weekdays, our Freedom adjustable truck rack offers the highest quality performance of any rack on the market. Our Freedom Rack comes fully equipped with 4 heavy-duty towers, 2 long bed sidebars, and 2 heavy-duty crossbars. The ready to assemble kit comes with all necessary hardware and tools to get you out on the road in just one hour. The beauty of the Freedom Rack is the crossbar height can be adjusted to suit your needs: way up, for long loads to go over the cab—or down low, to get the rack out of the wind. The uprights are easy to take on and off in minutes, so the truck's only racked-up when needed. The weight capacity of the Freedom rack is up to 450 lbs off-road, and the dynamic static weight capacity goes up to 1350 lbs. This gives the consumer the freedom to mount awnings, rooftop tents, and whatever is needed on the trail. Also with multiple tie-down points and the ability to fit most truck beds, this rack has all the components to make your adventure on the trail something to remember.  
NOTE: For installation on a Toyota Tacoma with factory bed rails along the top edge, please contact us for adapters that will need to be purchased separately to allow for installation of this rack.
FEATURES
• Comes with 4-Heavy duty towers
• Comes fully equipped with all crossbars and sidebars
• Adjustable height to create custom set-ups for maximum utility and versatility
• Designed and tested for all common truck beds using our clamp design
• Built to last with engineered aluminum construction and a durable powder-coat finish
• Able to carry rooftop tents and accessories
• Integrated tie-down points help easily secure any load
• T-slot attachments make adding gear mounts and accessories fast—and simple
• Dynamic weight capacity of the Freedom rack is 450 lbs.
• Static weight capacity goes up to 1350 lbs.
Weight:
80.00 LBS
Width:
105.00 (in)
Height:
15.00 (in)
Depth:
27.00 (in)
GTIN:
22040100
MPN:
22040100
SKU:
22040100
Warranty: 
Overland Vehicle Systems Vehicle Racks are produced to the highest manufacturing standards and are covered by a limited Five -Year warranty that protects the original purchaser against any defects in materials and workmanship under normal use. If upon determination by Overland Vehicle Systems that the vehicle rack is defective, Overland Vehicle Systems will repair or replace without charge, with an equivalent rack to the original purchaser according to the instructions supplied with the Bed Rack, and not damaged due to abuse, misuse or negligence.

This warranty will not cover any labor charges incurred in installation, removal, replacement or repair, transportation cost or any consequential damages, which might be caused by the product.
Overland Vehicle Systems shall not be liable in case of;
• Improper installation or modification of original product.
• Damages resulting from abuse
• Improper installation
• Any commercial application