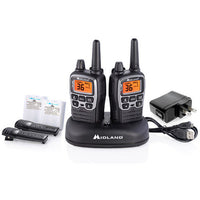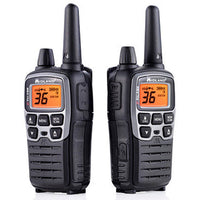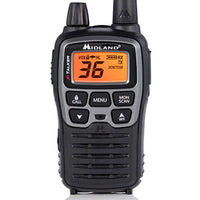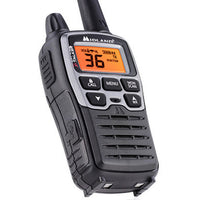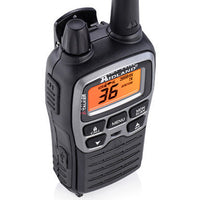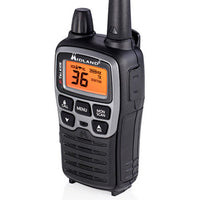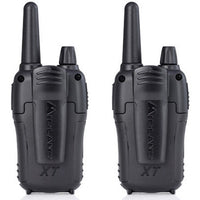 Midland - X-Talker T71VP3 Two-Way Radio
Description

What's In the Box

Owner's Manual & Specifications
Ridiculously long battery life (up to 15 hours), extensive range, loaded with extras and protected by Midland's 3-year warranty. X-TALKER T71 walkie talkie features up to a 38-mile range and features 36 Channels and 121 Privacy Codes, Channel Scan, and Midland's signature NOAA Weather Alert and Weather Scan technology. License Free FRS Radio.
Three Year Warranty
36 Channels
Clear, crisp communication with easy button access
Xtreme Range* - Up to 38 miles
121 Privacy Codes
Weather Alert Radio with Weather Scan
Silent Operation
Hi/Lo Power Settings
eVOX Hands-Free Operation
 

Pair of Radios

 

Belt Clips

 

Rechargeable Battery Packs

 

Desktop Charger

 

AC Wall Adapter

 

Micro USB Charging Cable

 

Owner's Manual
Owner's Manual & Specifications
For over 50 years, Midland has taken a pioneering role in two-way radio technology, introducing CB radio and 14-channel FRS radio technology to the market. Today, Midland is the leading supplier of two-way radios, weather alert radios and an innovator in emergency radio technology. Headquartered in Kansas City, the heart of the country, the Midland brand represents quality, value and reliability.