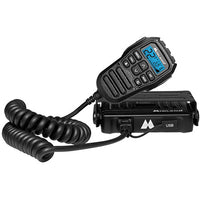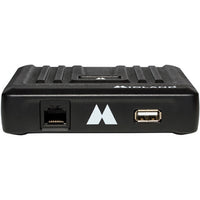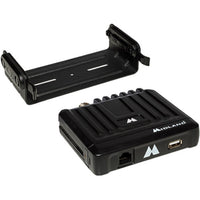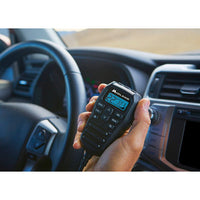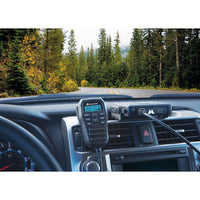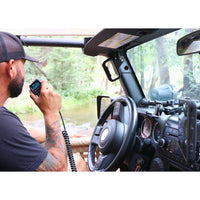 Midland - MXT275 Micromobile Two-Way Radio
Description

What's In The Box

Owner's Manual & Specifications
A full 15 Watt two-way GMRS radio featuring a fully integrated handheld microphone. Perfect for those with limited dashboard space. Broadcast over 15 GMRS channels plus eight high-powered repeater channels. Tune into NOAA Weather Radio to get weather updates from the National Weather Service. Mounting bracket, 12V power cord with DC adapter, detachable antenna and magnetic antenna mount included.
*Compatible with Midland FRS/GMRS walkie talkies.
Full 15 Watt Radio
8 Repeater Channels
15 Hi Power Channels (GMRS Channels: 1-7 & 15-22)
Fully Integrated Control Mic
Speaker Mic Jack
142 Privacy Codes
NOAA Weather Radio
Silent Operation
Channel Scan
Compatible with All Midland GMRS Radios
Radio Dimensions with Bracket: 5" x 5.25" x 1" (D x W x H)
GMRS License Required
 

MicroMobile GMRS 2-Way Radio

 

Flip-Frame Detachable Mount

 

Mounting Hardware

 

Magnetic Mount Antenna with 6 Meter Cable

 

Microphone Holder

 

12V Power Cord with DC Adapter

 

Quick Start Guide

 

Owner's Manual
Owner's Manual & Specifications
For over 50 years, Midland has taken a pioneering role in two-way radio technology, introducing CB radio and 14-channel FRS radio technology to the market. Today, Midland is the leading supplier of two-way radios, weather alert radios and an innovator in emergency radio technology. Headquartered in Kansas City, the heart of the country, the Midland brand represents quality, value and reliability.