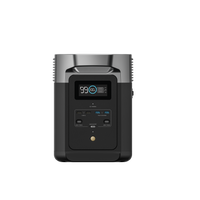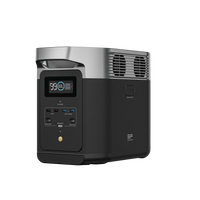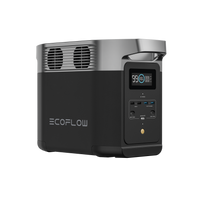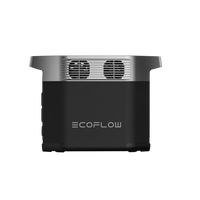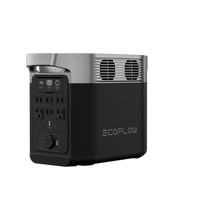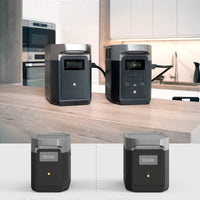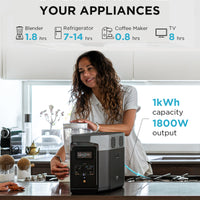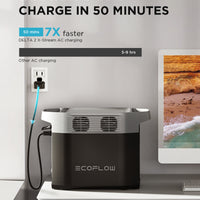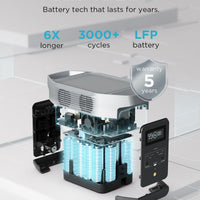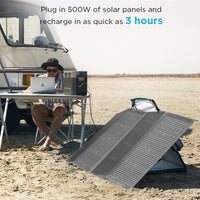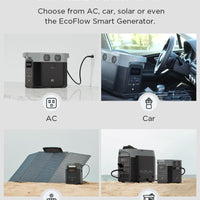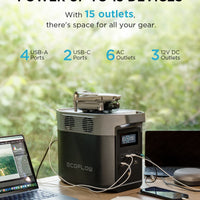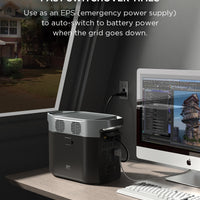 EcoFlow - Delta 2 Portable Power Station
** FREE SHIPPING ON ALL ECOFLOW PRODUCTS **
Expandable capacity - 1-3kWh expandable capacity to grow your storage to your needs. Add on the DELTA 2 extra battery to reach 2048Wh, or add on the DELTA Max Extra Battery to hit 3040Wh. Great for home backup or everyday appliances.
Huge AC output - 1800W AC output means you can power more than 90% of your home appliances. Or, try plugging in up to 15 devices at once. Unlike other brands, DELTA 2 can prevent overloading from devices up to 2200W thanks to X-Boost technology.

7x Faster AC charging - X-Stream tech means that DELTA 2 charges 7 times faster than the competition. That's 0–80% in just 50 minutes and 0-100% in 80 minutes with AC input.

Or go green without sacrificing speed - Plug in portable solar panels and get up to 500W input to charge from anywhere in as fast as 3 hours.

Built to last 6x longer - Get 10 years of daily use until hitting 80% of its original capacity. That's down to its LFP battery chemistry giving you 3000+ cycles.

Control from anywhere - Use the EcoFlow app to control your DELTA 2 from anywhere using Wi-Fi. Link with Bluetooth when off-grid. Either way, you can check charging data, customize settings and adjust the charging speed with ease.

5-year warranty - Unlock an extended 5-year warranty for worry-free experience.
1. DELTA 2 2.AC Charging Cable 3. Car charging cable 4. DC5521 to DC5525 cable 5.User Manual 6. App quick start guide 7. Warranty card

*The solar to XT60 charging cable is included in EcoFlow portable solar panels.
Capacity
1024 Wh

Extra Battery
Support one DELTA 2 extra battery or DELTA Max extra battery

AC Output
6 outlets, 1800W total (Surge 2700W)

Max Device(s) Power (with X-Boost)
2200W

USB-A Output
2 ports, 5V, 2.4A, 12W Max

USB-A Fast Charge
2 ports, 5V, 2.4A / 9V, 2A / 12V, 1.5A, 18W Max

USB-C Output
2 ports, 5/9/12/15/20V, 5A, 100W Max

Car Power Output
1 port, 12.6V, 10A, 126W Max

DC5521 Output
2 ports, 12.6V, 3A, 38W Max

AC Charging
1200W

Solar Charging
11-60V, 15A, 500W max

Car Charging
Support 12V/24V battery, 8A

DC Charging
1100W

Battery Chemistry
LFP (LiFePO4 battery)

Cycle Life
3000 cycles to 80+% capacity

Connectivity
Wi-Fi & Bluetooth

Dimensions
15.7 x 8.3 x 11 in / 400 x 211 x 281 mm

Net Weight
27 lbs / 12 kg
EcoFlow was founded in 2017 by entrepreneurs who emerged from a leading drone developer where they had worked to perfect the drone battery to be lightweight, long-lasting and, most importantly, powerful.
Now, EcoFlow leverages this knowledge and experience to build products that are thoughtful in design, creating industry-first, smart and powerful energy storage products. We strive to reinvent the way people everywhere access power. 
EcoFlow's product lines of DELTA and RIVER series power stations equip the consumer with an industrial amount of clean, quiet and renewable power for life adventures, work and home backup power.