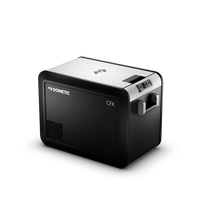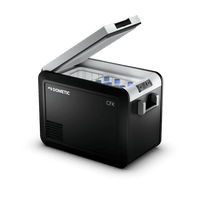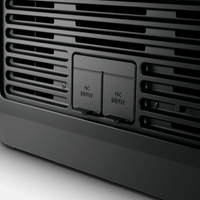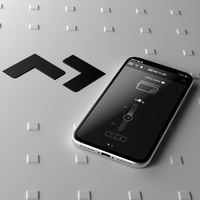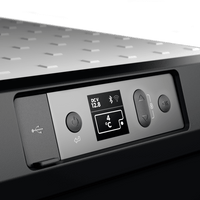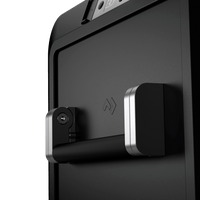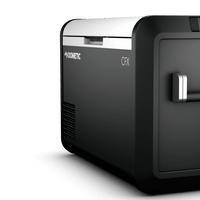 Dometic - CFX3 45 Powered Cooler
This ultimate powered cooler produces seriously impressive cooling, allowing you to bring more of the food and drinks you love wherever you go. Its robust design is built for tough outdoor use. Enjoy efficient cooling and freezing with convenience thanks to a mobile app which puts the control of your Dometic CFX3 at your fingertips. Go further, stay longer, and experience more. With the Dometic CXF3, you have control of your outdoor experiences like never before. The CFX3 gives you the power to change your state of mind and put your well-being first. On-road, off-road, outback or in the backyard, your ordinary and extraordinary adventures will be fueled by fresher, safer food, less waste and more confidence, giving you the power to be present in any moment.
Refrigerator / Freezer; CFX Series; Single Compartment Adjustable For Refrigerator Or Freezer Function; Portable; 46 Liter Or 67 Can Storage Volume; 15.67 Inch Width x 27.32 Inch Depth x 18.74 Inch Height; 120 Volt AC/ 0.86 Amp And 12/24 Volt DC/ 7 Amp DC; 2 Way AC/ DC; Single Zone; Digital Temperature Display; Gray; With Foldable Carrying Handles/ USB Port/ WiFi Transmitter/ LED Interior Light/ Wire Basket/ DC And AC Connection Cables
Type

:

Single Compartment 1 Door Refrigerator
Capacity

:

1.6 Cubic Feet
Power Source

:

Alternating Current/ Direct Current
Voltage Rating

:

12/ 24/ 120 Volt
Height (IN)

:

18-3/4 Inch
Width (IN)

:

15-3/4 Inch
Depth (IN)

:

27-1/4 Inch
Ampere

:

0.86/ 7 Amp
Temperature Control

:

LED Panel
Color

:

Gray
Material

:

Stainless Steel
Installation Type

:

Portable
With Door Tray/ Shelving

:

Yes
Features

Rugged Construction: Fender Frames Protect The Unit From Damage

Efficient Power Consumption: Optimized VMSO3 Compressor Cooling Technology

User-Friendly Interface: Stylish, High-Gloss TFT LCD User Interface Displays Operating Status

Active Gasket Technology Provides A Superior Seal To Retain Cool Air And Minimize Power Consumption

Flexible Power Options: Powered By AC, DC And Solar

Convenient CFX3 App: Temperature Control And Performance Monitoring

Easy To Carry: Trong Aluminum Carry Handles

Limited 2 Year Warranty
Prop 65 WARNING: This product can expose you to chemicals known to the State of California to cause cancer and/or birth defects or other reproductive harm. For more information go to www.P65Warnings.ca.gov.
Millions of people around the world use Dometic products. They are RV users, boat owners, campers. Lovers of the outdoor life. All part of a growing movement - a longing for freedom and adventure, a desire to explore the world and to stay away longer. We call it mobile living, and we create the building blocks for a lifestyle. Our mission is to make mobile living easy.
Dometic is a global company with a long history in creating market-leading products for outdoor, home and professional use. We listen to all our customers no matter where they are, constantly exploring new opportunities to develop our products and solutions. With nearly 40,000 resellers and repair shops around the world, you can find us wherever you go.
It should be easy to call the whole world your home. Even if you are far from anything you would normally call civilization. We offer smart and reliable products with outstanding design for every aspect of your days away. Cooking, keeping food fresh, personal hygiene, maintaining a pleasant temperature. And more. Live well – wherever, whenever.
We develop innovative products that have earned awards for their design and functionality. But the trust we earn from our customers is our greatest achievement. We believe that technology should never get in the way of human experiences. Our products enable you to experience more.
We are pioneers in mobile living and committed to driving sustainability in our field. It is a commitment that involves every part of our products' life cycles. From using energy-efficient production methods and recyclable materials, to enabling our customers to live sustainably on the road or on the waves – with smart, durable products that last longer.