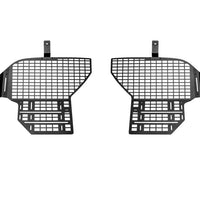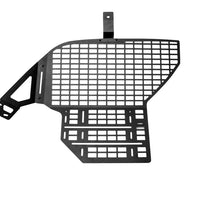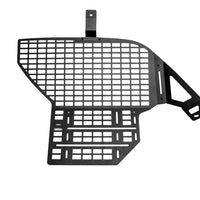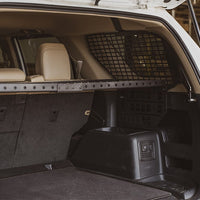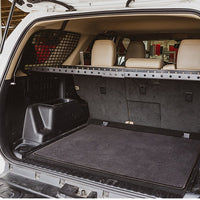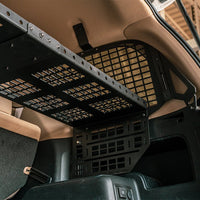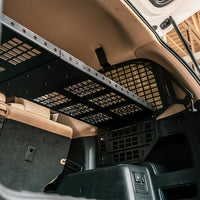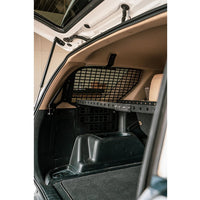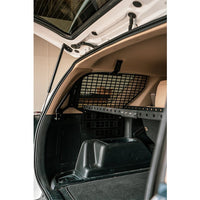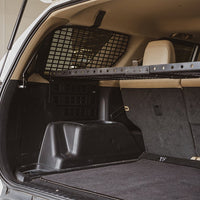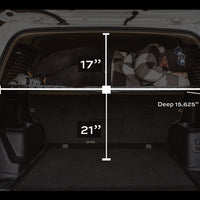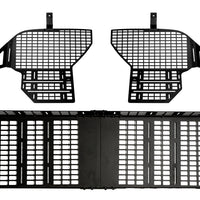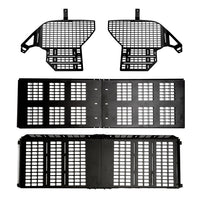 Cali Raised LED - Interior Rear Molle Panel | Toyota 4Runner 2010+
Description

Videos

Lead Times
Time to upgrade the organization in your 4Runner with our Interior MOLLE panel - with a bonus shelf option! 

The bed MOLLE system is CAD designed and CNC cut, providing a bent to perfection, seamless fit. We also powder-coat it in a durable black semi-gloss mini texture to protect against corrosion, as well as anything else Mother Nature might throw at you. It's not only strong, but it's also lightweight, which makes it extremely versatile while out on the trail.  Mount anything from MOLLE bags, trail gear, tools, small axes/shovels, and much more. We also include a 2-year warranty, which helps to protect your investment no matter the terrain you travel. Wherever you may venture, be prepared, with a bed MOLLE system from Cali Raised LED. 
Dimensions for both sides & middle tray: 
The tray is 54.24" across
Depth: 15.625" 
Height from tray to ceiling: 17"
Height from tray to bottom of vehicle: 21" 
Dimensions for both sides & upper tray: 
The tray is 44" across
Depth: 14" 
Height from tray to ceiling: 4-6"
Height from tray to bottom of vehicle: 32" 
Features
Easy to install (watch our installation videos for a step by step guide)

Powder-coated with a durable black semi-gloss mini texture

Works with any bag that utilizes the MOLLE mounting system and Quick Fist clamps

Order a complete system for the most value (single panels also available)

Engineered and manufactured in the USA

 
MOLLE stands for Modular Lightweight Load-carrying Equipment, In short: a light-weight and modular carrying system for all your gear. 
Lead times below are estimates and are subject to change without notice.
At least a 7-10 day lead time on all products
Powder-coated Rock Sliders -

6-8 Weeks
Raw Rock Sliders-

4-6 Weeks
Roof Racks -

6 Weeks
Skid Plates -

3-6 Weeks
Bed Bars - 4-6 Weeks
Superior Design 

Sleek and sophisticated are the primary principles when it comes to design. When it comes to function, Cali Raised LED strives to make everything 100% bolt-on or with the fewest modifications necessary.

Premium Quality 

As disruptors, Cali Raised LED has changed the name of the game by designing and manufacturing all of our trail armor, roof, and bed racks in the USA. You never have to compromise with Cali Raised LED.

Fair Pricing

Cali Raised LED provides Economy and Premium versions to provide a solution for everyone on either side. No matter the budget, Cali Raised LED aims to keep our products affordable while never compromising on quality.
Customer Reviews
ROBERT R.

United States