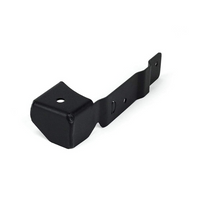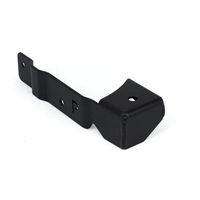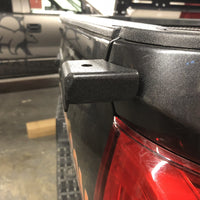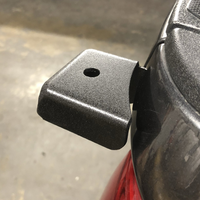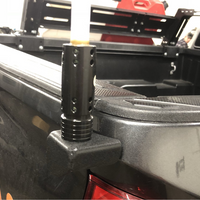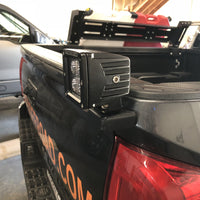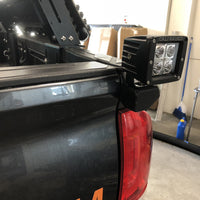 Cali Raised LED - Bed Accessory Mount Toyota Tacoma 2016-2022
Convert your un-usable bed space into a complete mounting system with a Cali Raised LED bed accessory mount for all 2016-2021 Toyota Tacomas. Our bed accessory mounts are designed to last, laser cut, and bent and welded to perfection. And as always, professionally powder coated to defend against the elements. 
Designed with a 3/8" hole to allow the mounting of pods and flags (can also be enlarged to 1/2" to work with CB and HAM radio antennas). Tack on a 2-year warranty from Cali Raised LED, and you're ready for anything Mother Nature can throw at you.
Features
Easy to install.

Powder-coated with a durable black semi-gloss mini texture.

Works with almost any LED pod, flag or antenna available.

Order just one side or get both to maximize your bed space.

Cali Raised LED provides a 2-year warranty on all our mounting brackets.
Lead times below are estimates and are subject to change without notice.
At least a 7-10 day lead time on all products
Powder-coated Rock Sliders -

6-8 Weeks
Raw Rock Sliders-

4-6 Weeks
Roof Racks -

6 Weeks
Skid Plates -

3-6 Weeks
Bed Bars - 4-6 Weeks
Superior Design 

Sleek and sophisticated are the primary principles when it comes to design. When it comes to function, Cali Raised LED strives to make everything 100% bolt-on or with the fewest modifications necessary.

Premium Quality 

As disruptors, Cali Raised LED has changed the name of the game by designing and manufacturing all of our trail armor, roof, and bed racks in the USA. You never have to compromise with Cali Raised LED.

Fair Pricing

Cali Raised LED provides Economy and Premium versions to provide a solution for everyone on either side. No matter the budget, Cali Raised LED aims to keep our products affordable while never compromising on quality.