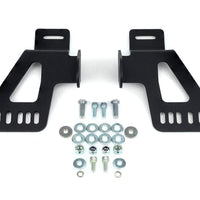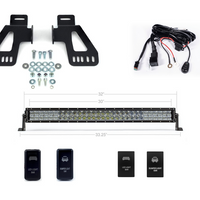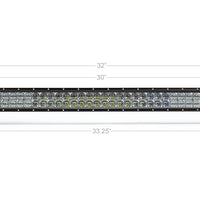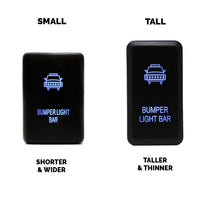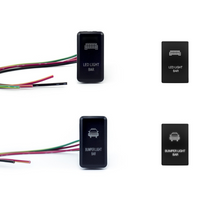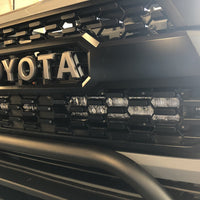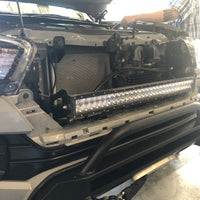 Cali Raised LED - 32" Upper Grille LED Light Bar Brackets Kit Toyota Tacoma 2016-2021
Description

Videos

Lead Times
Click here for our Shipping Policy for Lead Times
Ignite the night with the Cali Raised LED Behind the Grille LED Light Bar Brackets/Combo. Our mounting system is CAD designed, CNC cut and bent to perfection providing a seamless fit. Our mounts are designed to mount in multiple locations providing a strong vibration resistant mount while still maximizing light output. Combine all these great features with our 2-year warranty on all vehicle mounting systems so you can drive into the darkness and ignite the night.
Features
Easy installation, watch the video below for a step by step guide

Powder coated with a tuff black semi-gloss mini texture

Works with most common LED light bars available

Order with a Cali Raised LED Light Bar for the best performance and price

Mounting systems engineered and manufactured in the USA
2016-Current Toyota Tacoma Behind the Grille 32" LED Light Bar Installation
How to Install OEM Switch to Cali Raised LED Harness
Lead times below are estimates and are subject to change without notice.
At least a 7-10 day lead time on all products
Powder-coated Rock Sliders -

6-8 Weeks
Raw Rock Sliders-

4-6 Weeks
Roof Racks -

6 Weeks
Skid Plates -

3-6 Weeks
Bed Bars - 4-6 Weeks
Superior Design 

Sleek and sophisticated are the primary principles when it comes to design. When it comes to function, Cali Raised LED strives to make everything 100% bolt-on or with the fewest modifications necessary.

Premium Quality 

As disruptors, Cali Raised LED has changed the name of the game by designing and manufacturing all of our trail armor, roof, and bed racks in the USA. You never have to compromise with Cali Raised LED.

Fair Pricing

Cali Raised LED provides Economy and Premium versions to provide a solution for everyone on either side. No matter the budget, Cali Raised LED aims to keep our products affordable while never compromising on quality.