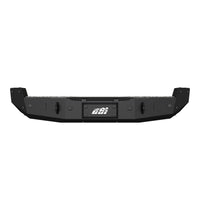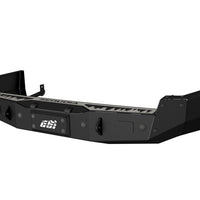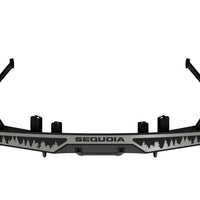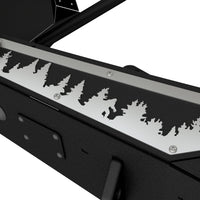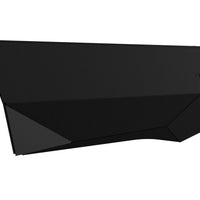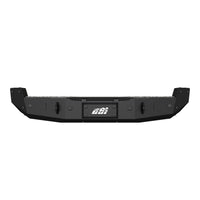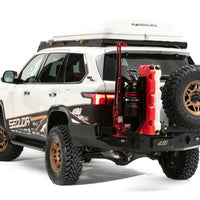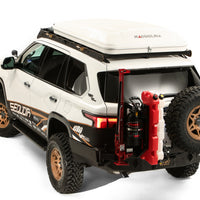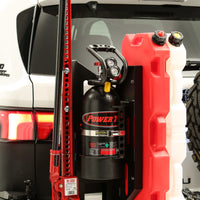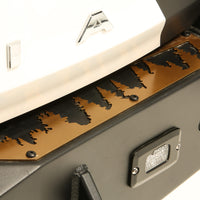 CBI - Toyota Sequoia Classic Rear Bumper | 2023+
The all-new 2023 Toyota Sequoia Rear Bumper is engineered with steep trails and rugged terrain in mind. We know it's not always easy driving a full-size rig off-road, so we constructed this American made bumper to seriously improve your vehicle's rear exit angle – making it much easier to descend in steep areas and less risky to drop on your backend. In addition to better performance, the steel construction adds incredible strength and durability to your Sequoias tail, offering additional recovery points and mounting options for superior functionality. The wrap around design provides ultimate protection while adding style.
***Swing arms coming soon***
WRAP AROUND PROTECTION
INTEGRATED RECOVERY POINTS
SOLID 7GA STEEL CONSTRUCTION
INTEGRATED HITCH RECEIVER COVER
RETAIN FACTORY BLIND SPOT MONITORS AND PROXIMITY SENSORS*
CUT OUTS FOR ADDITIONAL FLUSH FIT REVERSE LIGHTS (BAJA DESIGNS S2 PATTERN, RIGID SR-M )
*BLIND SPOT MONITORS MAY REQUIRE PROFESSIONAL CALIBRATION
Below are the current estimated lead times CBI & Prinsu products. Please contact us if you have any questions. 🤙
Prinsu Roof Racks -

1 Week
Accessories (brackets, mounts, etc.) -

1-2 Weeks
Skid Plates -

4-6 Weeks
Bed Racks -

4-6 Weeks
Bed Bars -

1-2 Weeks
DOM Rock Sliders -

6+ Weeks
Rock Sliders -

6+ Weeks
Steel Front Bumpers -

8-10 Weeks
Aluminum Front Bumpers -

4-6 Weeks
Rear Bumpers -

10-12 Weeks
Covert Bumpers -

5+ Weeks
We do our very best to get the product out in a timely manner. The estimated date provided on your order is just that, an estimate. It is not a guarantee that the product will be shipped on that date. The estimated date is given to provide some sense of how long the build process will take.
In the best cases, the lead time can be shorter however, in other cases lead times can be longer depending on the product and the number of products we build per run. Feel free to check on your order at any time.
At CBI Offroad our line of off-road body armor and protection match out motto: "Trail Proven - Adventure Ready!"

Whatever type of adventure you pursue our off-road body armor will get you there with the style, functionality, and protection you need. CBI Offroad is a company that was founded on principles of quality craftsmanship and impeccable design for off-road vehicles. Our first bumper was built back in 1999 and was handcrafted to perfection. Today we continue this tradition with increased manufacturing technology and that same handcrafted touch as each product is manufactured by skilled fabricators and welders.

All CBI Offroad products are assembled and built in our Idaho Falls, ID facility by skilled American workers. It is our goal that each product we produce will exceed our customer's expectations in both quality and function.