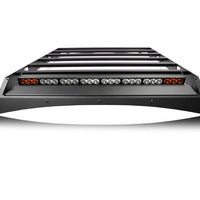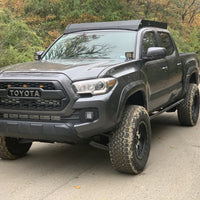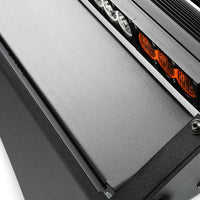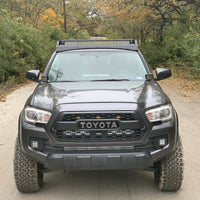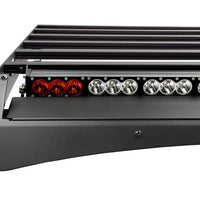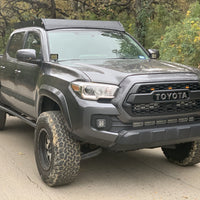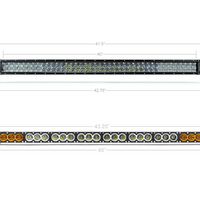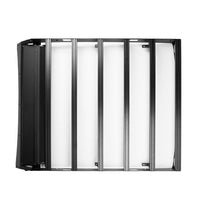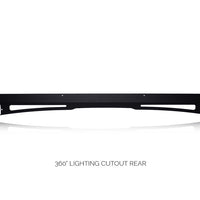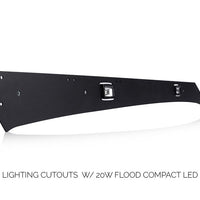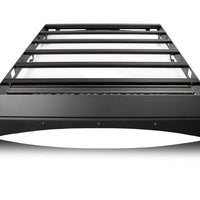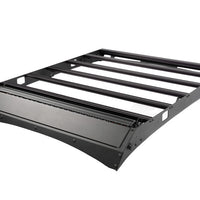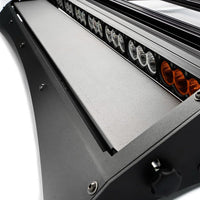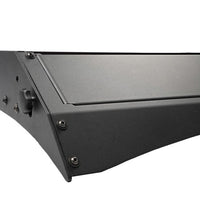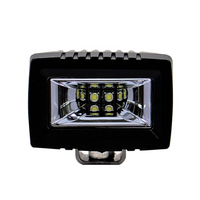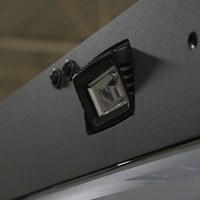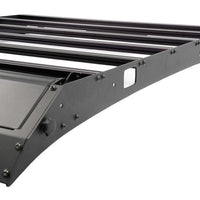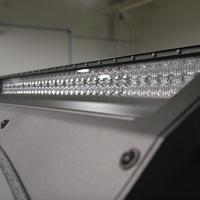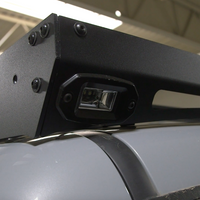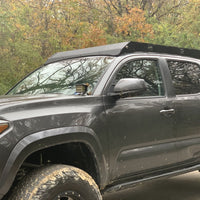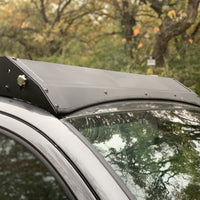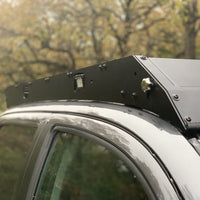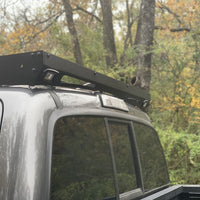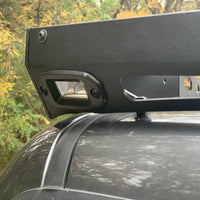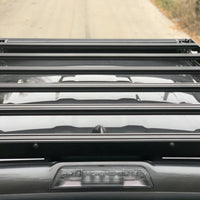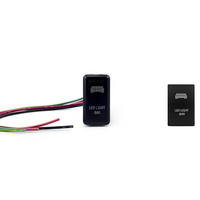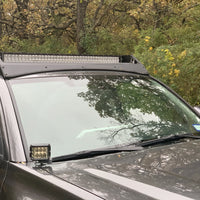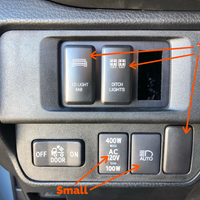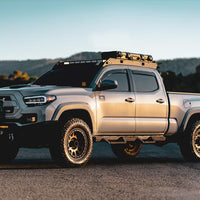 Cali Raised LED - Premium Roof Rack 2005-2021 Toyota Tacoma
Description

Videos

Lead Times
Click here for our Shipping Policy for Lead Time
Currently ONLY available for double-cab trucks (access and single cab coming soon)
Tackle the trail with confidence with this one of a kind Cali Raised LED premium roof rack.  Not only do we CAD design it, but we CNC cut it as well, ensuring a seamless fit that minimizes vibrations and wind noise.  This high-quality roof rack features an all-new adjustable LED wind deflector (ALWD) - an industry first that's sure to impress.  The ALWD protects your LED light bar behind an adjustable fairing when not in use, keeping everything street legal whenever off the trail.  When it's time to head off-road, all it takes is 30-seconds or less, and you're ready to rock. Combine this premium roof rack with any of our many high-powered LED lights for the best price and performance.  
Note: Rack will add 5" to the overall height of your vehicle. 
Features
Easy to install, 100% bolt-on (watch our installation videos for a step-by-step guide)

Powder-coated black (includes 6 black extrusion bars and all required hardware)

Available in both standard (smooth sides) and 360-degree lighting configurations (cutouts for LED's on all sides).

Engineered and manufactured in the USA
Wiring:
For lighting the 360 pods, at this time we do not offer a harness at this time, but a custom harness is in the works! The best place to start on getting your roof rack wired up would be to contact a shop in your local area, look for a shop that does 12V wiring. Look for an automotive accessories shop or a 4Wheel Parts store or equivalent that also does installations. We can't recommend a particular shop as everyone's quality of work differs. We highly recommend asking the shop for examples of their work before hiring them to wire your rack. A poor wiring job can result in a fire, so make sure you vet them properly! 
2005-Current Toyota Tacoma Overland Roof Rack - Premium & Economy Lighting Options Product Highlight
2005-Current Toyota Tacoma Premium & Economy Roof Rack Installation
Lead times below are estimates and are subject to change without notice.
At least a 7-10 day lead time on all products
Powder-coated Rock Sliders -

6-8 Weeks
Raw Rock Sliders-

4-6 Weeks
Roof Racks -

6 Weeks
Skid Plates -

3-6 Weeks
Bed Bars - 4-6 Weeks
Superior Design 

Sleek and sophisticated are the primary principles when it comes to design. When it comes to function, Cali Raised LED strives to make everything 100% bolt-on or with the fewest modifications necessary.

Premium Quality 

As disruptors, Cali Raised LED has changed the name of the game by designing and manufacturing all of our trail armor, roof, and bed racks in the USA. You never have to compromise with Cali Raised LED.

Fair Pricing

Cali Raised LED provides Economy and Premium versions to provide a solution for everyone on either side. No matter the budget, Cali Raised LED aims to keep our products affordable while never compromising on quality.